New Vision Center for Spiritual Living is led by an elected group of dedicated and inspired community members. These members serve prayerfully to see that NVC fulfills its Vision and Mission through nurturing relationships within the community, making wise fiscal decisions and exercising discernment in every area of the Center. Our Leadership Council members care deeply for the community and all of its members, and is proud of NVC's rich history. Our current Leadership Council includes:
---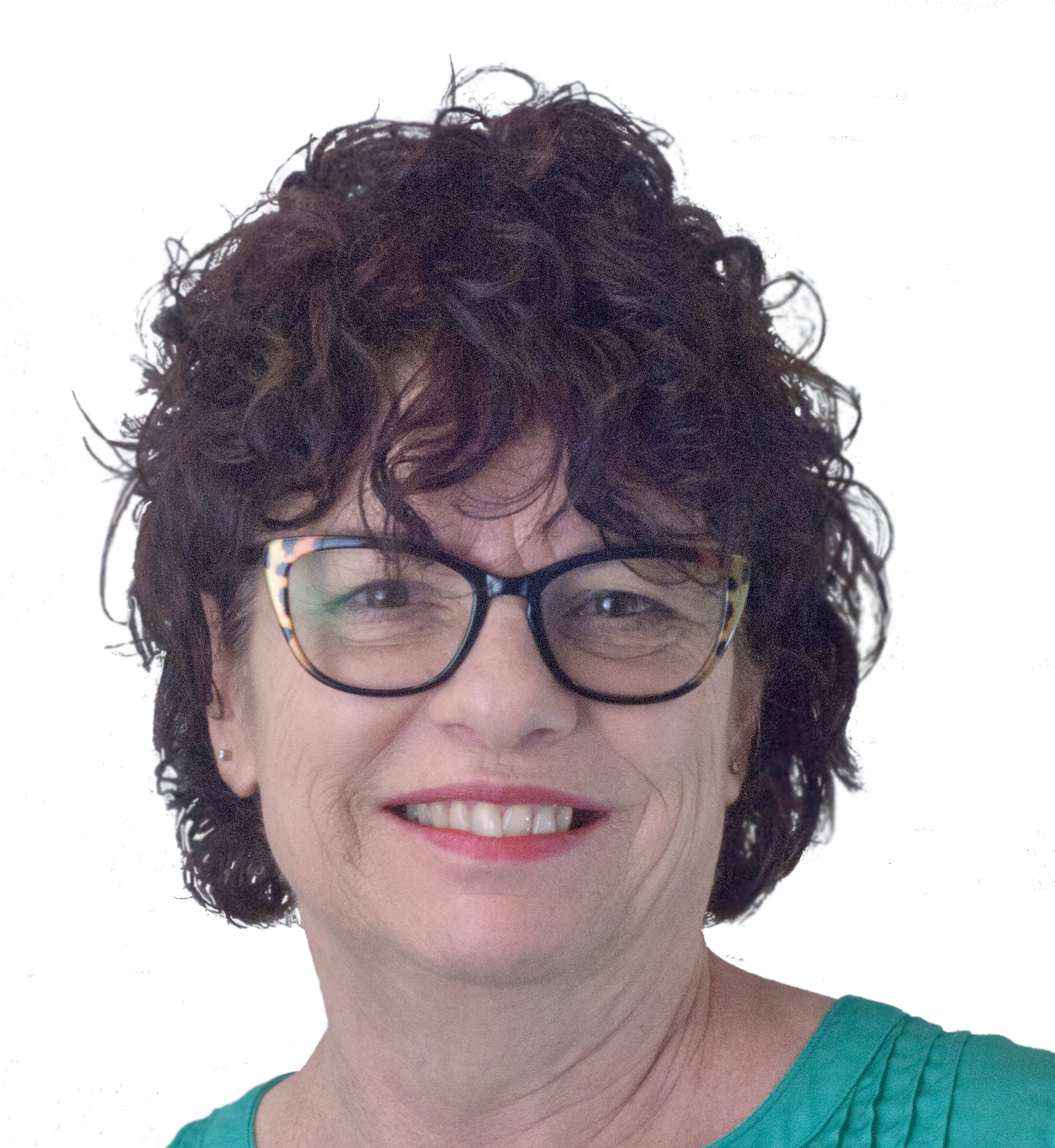 Inspiring Abundance through Loving Order
---

I discovered New Vision Center in the fall of 2007 and have been on a learning quest for the principles of Science of Mind ever since. I couldn't resist the loving and accepting energy this community offered no matter where I was in my life or what I thought about myself. I started taking classes right away and have continued to do so to this day.

Acting in service for this community is a gift to me; the desire was like a magnet pulling at my heart strings. I have served in several capacities, including working on the events and leading the usher team. Two years ago, I was called to step up my service to serve on the Leadership Council, where I served as Member at Large. It's been a way to say thank you for the learning, the healing and the accepting that I've experienced with this awesome community.

Our community has been through some magnificent growth and changes over the last few years. This year I am humbly serving as President and am more than honored to be a part of the stewardship of my beloved New Vision Center.
To further NVC's Mission with integrity
---
I am honored to serve on your Leadership Council. I was introduced to Ernest Holmes and Science of Mind in 1978 when I was invited to a study group in Grand Junction Colorado. Fred Vogt, minister of Mile High Church, facilitated our group. It was a transforming experience. In 1980, my husband and I moved to Arizona. For many years I did not have a church home. In the fall of 2011 I was invited to attend New Vision Center and attended my first service January 1st, 2012. I became a member in March of 2012. I've taken Foundations, many other classes and serve on the Pastoral Care team.

Most of my professional life I have practiced in the social work fields of social welfare policy, child welfare, maternal and child health, private philanthropy, and child advocacy. Currently I teach classes at Arizona State University School of Social Work.

Jim Walruff and I were married in 1967 and lived a happy, wildly adventurous life until his transition in 2001. His children, grandchildren and great grandchildren are my joy.

I was elected to Leadership Council in 2016 as Member at Large and currently serve as Vice President.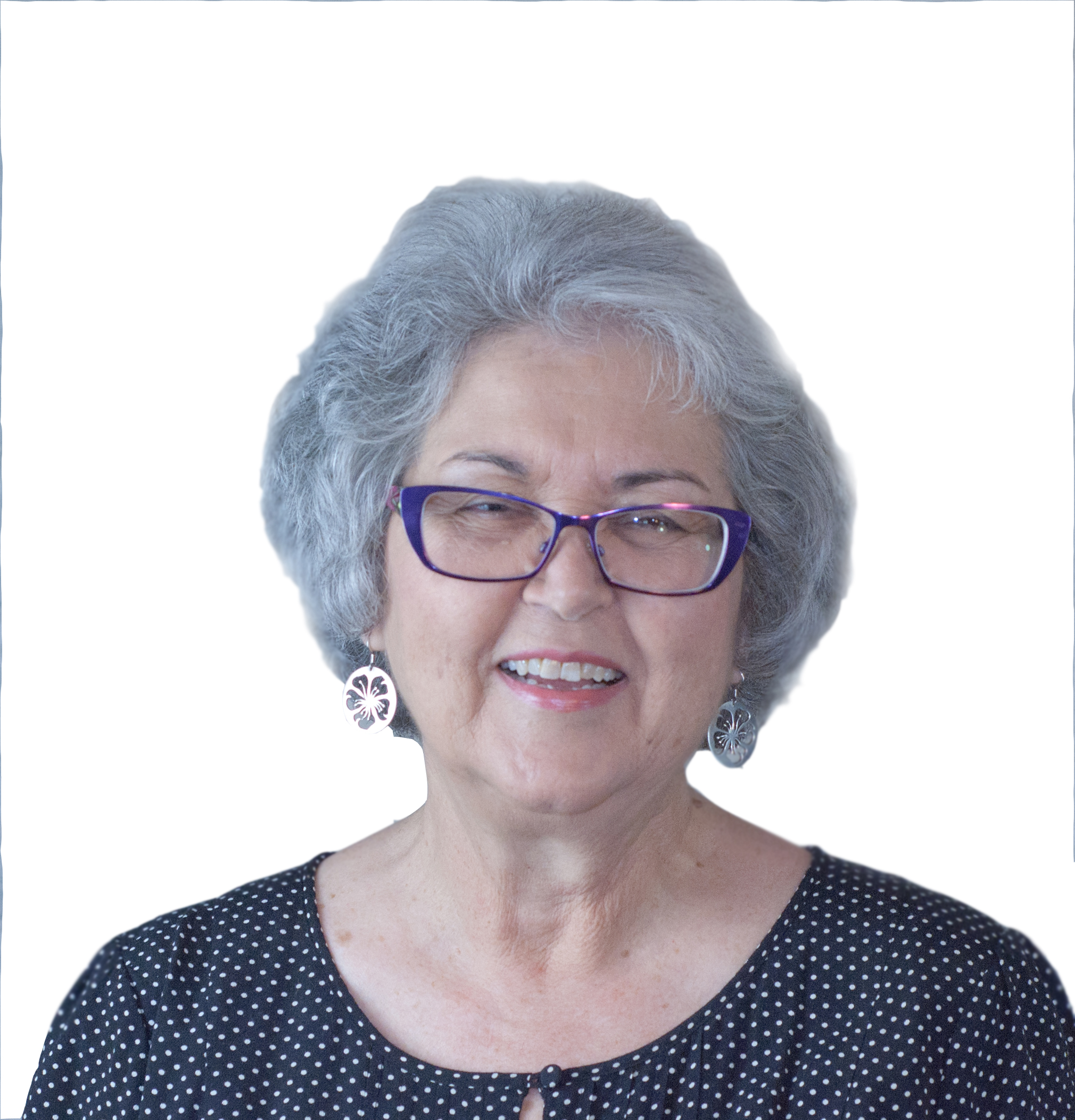 Holding SOM principles and vision in all processes.
---

I started my journey into SOM 22 years ago at the Santa Rosa church. I later served on the Board of Directors at Lake Havasu City. Moving to Phoenix in 2012, I have since been actively involved at NVC, taking many classes, serving as an Usher, doing a weekly Office Angel shift, serving on both recent Selection Committees, and as Treasurer, doing a G4G meal, and best of all hanging out with the wonderful folks at NVC, enjoying and learning from Rev. Penny and everyone at the Center.

I have served as Treasurer, Director and or Corporate Secretary of several non-profit organizations, including 2 churches, 2 12-step roundup's, and 2 psychology non-profits for whom I was one of the incorporators. In addition to my involvement with NVC, I presently serve as Treasurer and Director of the Anthony E Weymouth Foundation (a Maryland non-profit focused on the importance of expression of feelings to a full rich life).

I am a retired CPA and enjoyed tax practice for its combination of technical problem solving with lots of people connection. Now in my 2nd year on the Leadership Council, I treasure the consensus method of decision making central to New Vision's leadership process.
I AM Love Peace Joy and Harmony
---
I moved to Phoenix in the Spring of 2008. In early 2009, after realizing I am the entity "causing" my life, I found New Vision Center on an internet search. I have since taken many SOM classes and was on the Leadership Council from 2012 to 2014.

I am a project manager by profession and enjoy working in a team environment and mastering the art of chaotic order while wielding a spreadsheet and Google tools! I am married with two daughters at home; Renee and Jamie (and 3 kitties who run the house). We have 3 older children who live in Texas, Vegas and Maui, and 4 grandchildren!

I consider New Vision Center my Spiritual Home. This is the place I come to remember who I am when I forget. NVC is more than a once a week church to me. NVC is my tribe, my village and my safe spot. The love that permeates this place is tangible. Here I am recognized as who I really am and loved just exactly the way I am. I haven't always allowed myself to feel that. I receive that love now with a grateful heart!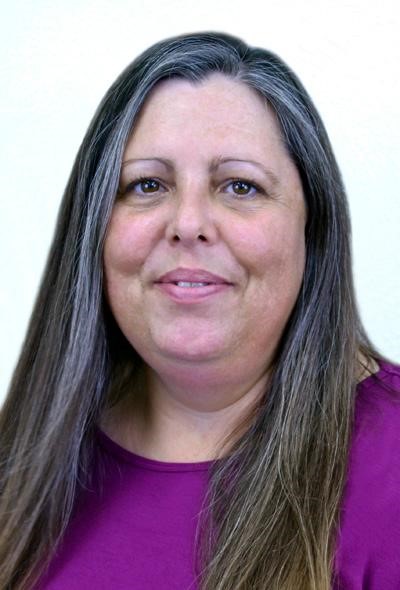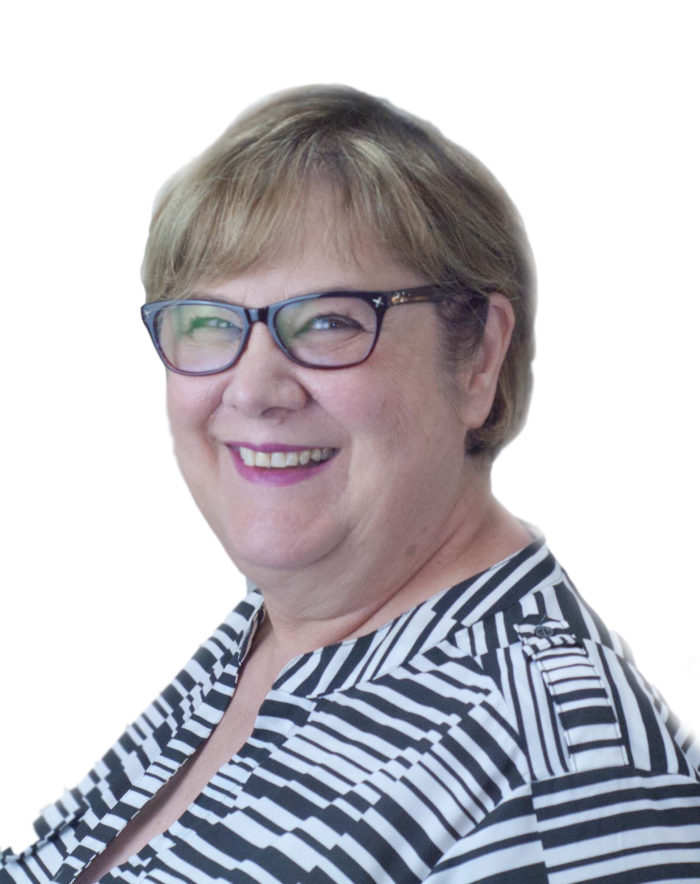 Practicing self love, oneness and growth.
---

I have worn many hats. I am a Mother of 2 boys and Grandmother of 5. I was a sales representative, usually as a district manager most of my career, and had multi-state territories. I called on distributors, home improvement buyers, drug chains, etc.

My husband and I decided to open a little Mediterranean bistro and grocery in Southern California, without any experience and did surprisingly well. I am most proud of this part of my career because we had many ethnicities coming in at the same time, and we were written up in the L.A. Times about the unity we represented. This was during the Iraq-Iran war. We sold the business after 6 years and moved to Chicago, where I was back in sales as a Mfgrs Rep. That lasted 5 years, then we found ourselves in Arizona. That was in 2001.

I found New Vision Center in about 2006, where I got more serious about my spiritual growth, and started volunteering more for the center, and taking classes. NVC is my home and family. I am basically retired, but I have not closed the door on finding a whole new career to pursue.
Embody a Pathway of Abundance with Partnership
---
I love New Vision Center for Spiritual Living!!

I have been coming to New Vision Center since August 2013 and became a member November 2015. I have taken classes on campus and have embodied the Love that surrounds everyone on this campus, and in this Community.

In my role as Partnership Liaison, I am committed to the pathway of abundance and partnership for New Vision Center. I am also the Welcome Ambassador, which made it an easy choice for me to lean into the Partnership Liaison position. I am honored to be on Leadership Council to serve you, Spirit and the Community.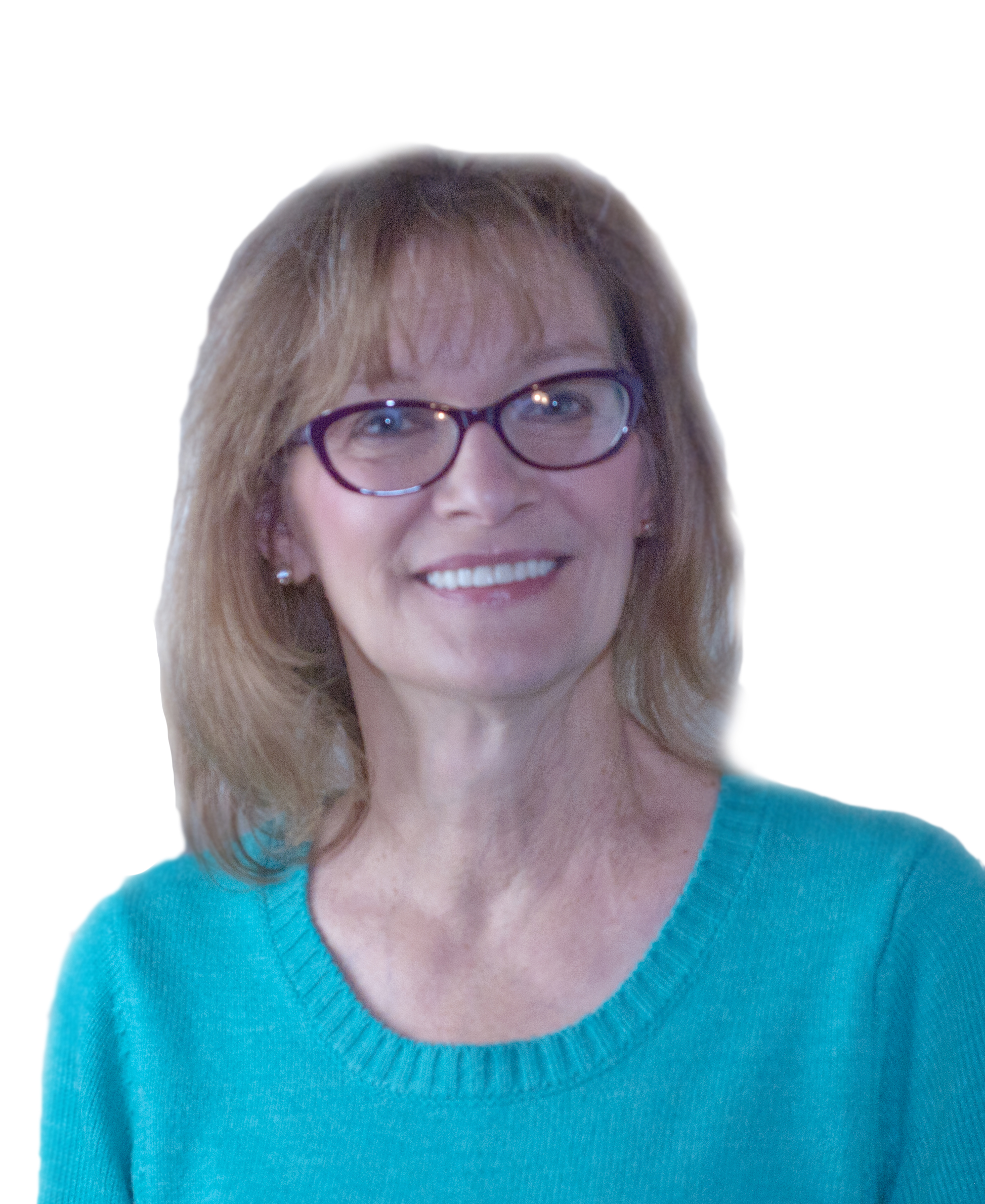 Creating a Miraculous Life
---
When it comes to life, I live it full out! My passion is connecting people through communication, such that they are left touched, moved, and inspired. I am an entrepreneur at heart and have over 25 years business experience, including sales, marketing, planning, budgeting, fundraising, and product development. I also have over 12 years experience in early childhood education, including directing, teaching, and training, in addition to writing and developing an integrated curriculum with a series of children's books on virtue education.

I have one son, Kyle, and our favorite thing to do is play! Kyle is currently attending Santa Clara University in California.

In 2013, I found my spiritual home at NVC and have been attending service and classes since. Currently I serve on the Leadership Council as the Outreach Liaison and I am so grateful to be contributing in finding ways to support the larger community. I am starting Practitioner training in the Fall and look forward to deepening my faith so that I can contribute to the NVC community, and the world, in a greater way. My mission is to be the shining light that creates connection in communities that serve and contribute to the awakening of humankind.
I am committed to Spiritual Evolution through Love
---
I am a Licensed Professional Counselor (LPC) and hold a bachelors degree in psychology and a masters degree in professional counseling. I serve a diverse population of clients in the Scottsdale and Phoenix areas.

I have been a member of NVC for 28 years, serving our community as a licensed practitioner. I previously served on the Leadership Council as outreach coordinator, vice president and president, and participated in the vision group for more than 6 years.

I am committed to going deeper in my spiritual practice to support the growth and evolution of our community as well as for my own personal, professional and spiritual development.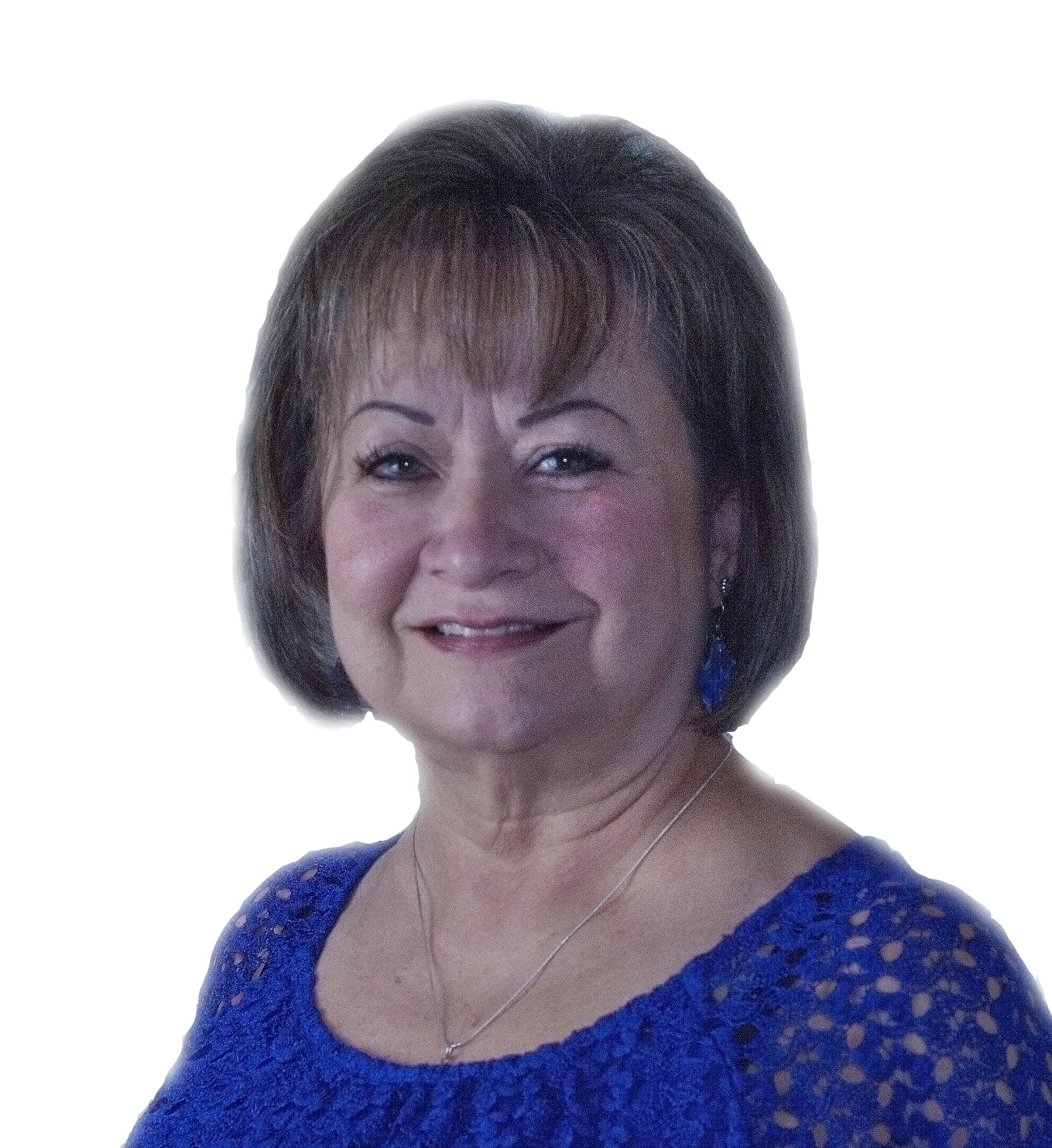 Creating a welcoming space for our community!
---
I was introduced to NVC in the Spring of 2011, on my first date with then-Treasurer, Karin Johnson, now Karin Lewis! My exposure to New Thought began at age 18, when my grandmother made sure my subscription to Unity's 'Daily Word' followed me wherever I moved.

I took the Foundations class twice in rapid succession, to make sure I 'got' the principles conceptually, and eventually, little by little, in practice. I have completed a broad range of New Thought and prosperity-related classes at NVC. In my first term on the LC, I served as NVC's Treasurer. This time around, I am serving as Facilities Liaison.

I also play Bass and Drums with NVC's band, The Divine Groove. My greatest joy is sharing life with my beloved Karin, and supporting her through her ministerial studies. I consider myself to be one of the most blessed people I have ever known, and I am a grateful 'Yes' for Life!
I have been involved with Religious Science since 1992. I have served as an assistant minister, senior minister and interim minister. In addition I have served the international organization in several capacities including lay member of the board of directors, chair of the Golden Works committee, and chair of the Co-Creation Facilitation team. I currently serve as the lead Co-Creation facilitator and is involved in training new facilitators. In 2015 I completed a three-year term as the Regional Support Coordinator for region 6 which includes Arizona, Idaho, Nevada, New Mexico and Utah.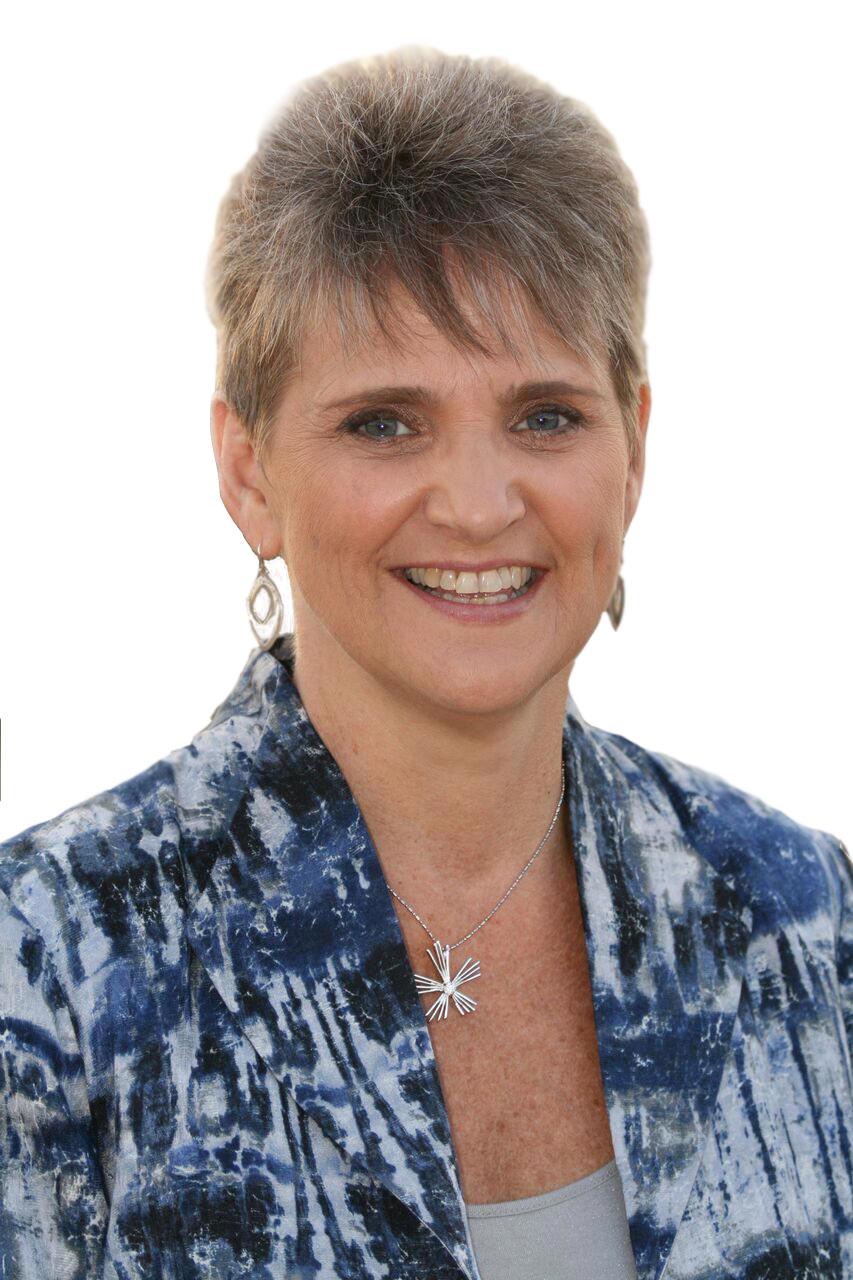 Expressing that God within and manifesting a joy-filled life
---
I had what I would call a mystical experience in my mid-twenties during a hike up Camelback Mountain. It was a feeling of being so completely present with myself and my surroundings that I knew there must be something more to this thing called life than meets the eye. From that point on, I have been guided both gently and not so gently to books, people and situations that have revealed what it is to live life consciously.
As a practitioner, there is nothing more gratifying to me then to witness and even take part in this awakening in others.